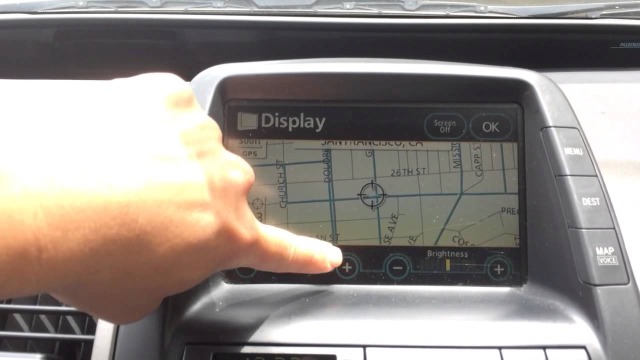 WE REPAIR PRIUS MULTI-FUNCTION DISPLAYS IN POMPANO BEACH
Has your Prius Multi-Function Display Stopped Responding?
Touch screen no longer working? Is the display dim or sun burned leaving a brown oval shaped "halo effect" on the screen? If you're having any of these problems with your 2004 - 2011 Prius Energy Monitor Display then call us today to get it repaired. We'll replace it and have your screen looking and working like new again.
Don't get ripped off by dealers to get your Toyota Prius touch screen repaired. They're overpriced and you'll have to drop your vehicle off at the shop. That's a hassle! We'll repair your 2004 - 2011 Prius touch screen while you wait and at a price you can afford. Time is money so call us to get your Toyota Prius Multifunction Touch Screen Display repaired today.
Call Us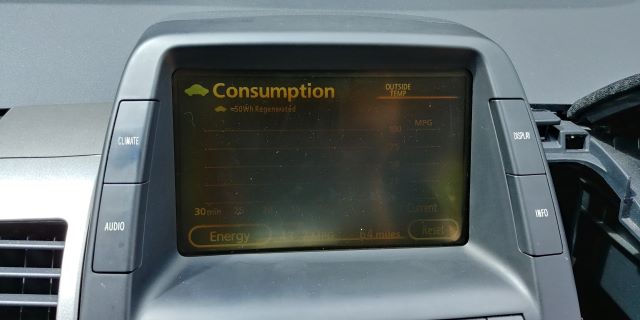 Having trouble with a Prius Multi-Function Display?
Toyota Prius touch screen not working? Having problems with your MFD or multi-function display not responding to your touch? Has your display become dim or is now completely blank or dead? Are you constantly pressing it hard just to make it work? Have you pushed it hard and now it's cracked? Is your Prius touch screen peeling or showing signs of fine lines and cracks? These are very common problems with Toyota Prius MFD displays. It can become frustrating when you can't control your radio, air conditioning, gps, energy monitor and other functions.
We can repair dead touch screen problems of your Toyota Prius energy monitor and get it working again.
The problem usually affects the 2004, 2005, 2006, 2007, 2008, 2009, 2010 and 2011 Toyota Prius.
We travel to Pompano Beach.
Don't drive another day frustrated with a dead and non-responsive multi-function touch screen display. Just call us today to set an appointment and get it repaired. Best part is, we come to you!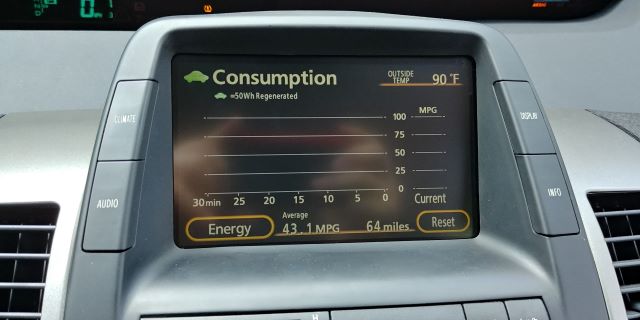 We'll make it work just like it came from the factory!
We'll take care of it at your home or business.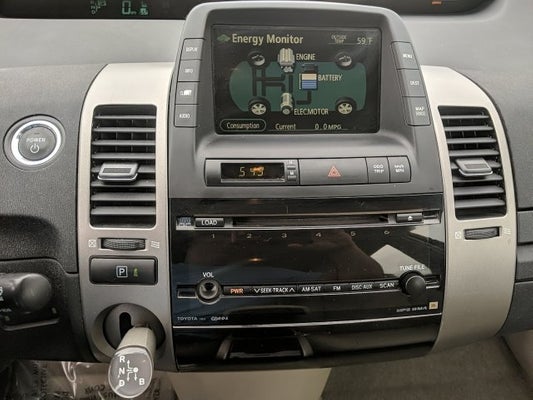 We bring the repair shop to you.
No more expensive repairs at the dealer. Best of all, no waiting in line or wasting your day in the repair shop. Don't get stuck without a car.
Just call us today to setup an appointment.
Most common problems with a bad Multi-Function Display (MFD) are:
Intermittent or Blank and Dead Screen
No touch screen response.
Sun burned screen with a "halo" effect
Peeling, chipping, scratched screen
Can't control radio or air conditioning.
Can't control brightness or zoom in and out.
Can't navigate energy monitor.
No climate control.
Jumpy Navigation map when you touch the screen.
If you have one or more of these problems, call us today or click here to book a repair.
Tags: miamispeedometer, toyota prius touch screen fix, Pompano Beach mfd repair service, multi function display repair service, multi function display fix, Prius MFD Repairs in Pompano Beach, Prius Energy Monitor Repair, touch screen repair, speedometer repair service, Prius Touch Screen repair in Pompano Beach, Toyota speedometer repairs, Prius speedometer repairs, We Repair Multi Function Displays, 2004 2005 2006 2007 2008 2009 2010 2011 Prius Multi-Function Display Repairs, Prius Navigation Display Problems? speedometer repairs, Dark Dash repair, Combo-Meter repair, Prius MFD Repairs Near Me, Prius instrument cluster repairs, instrument cluster repair, toyota prius multifunction display repair, 2009 toyota prius multifunction display, MFD Mobile repair service in 33060, 33061, 33062, 33064, 33069, 33072, 33074